A (Bing) desktop background a day
I have always loved the images that are shown on the windows lock screen! They show you places that you most likely have never heard of and point you in the right direction if you want to find out more. Especially in times like these where COVID-19 determines a lot what we can and cannot do, this offers a view on the "outside world" that has moved further away as travel is not that evident anymore...
Last week I discovered that Microsoft has released an app that basically allows you to do the same with your desktop background. The download can be found here: https://www.microsoft.com/en-us/bing/bing-wallpaper.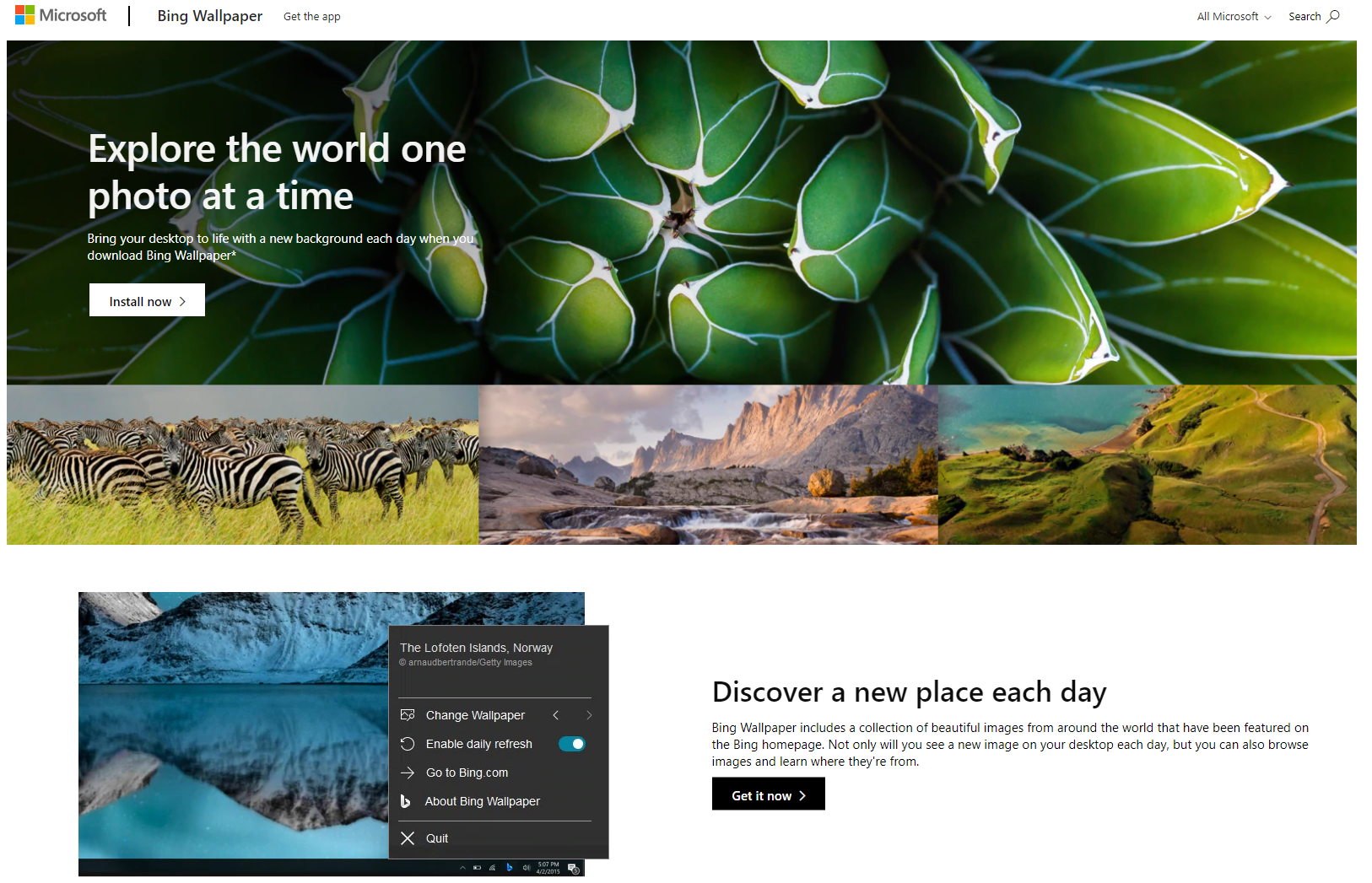 I immediately installed it. During the installation, there are some questions which you can answer however you like. (Do you want to have Bing as your homepage was one of them)
After the installation, you'll see that your background has changed. This is the one that I had on my PC: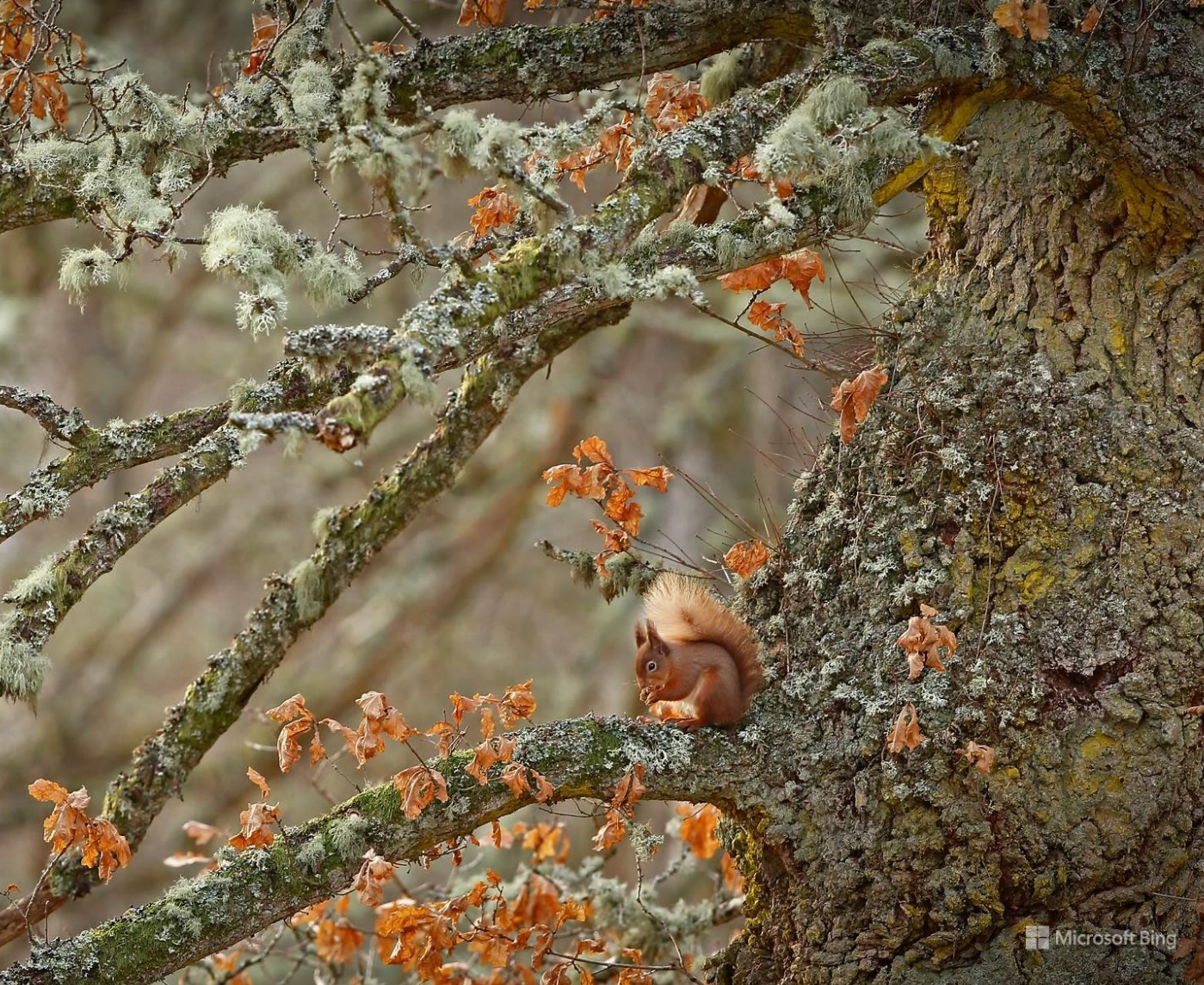 Additionally, you'll see that there is a new icon in the tray menu (typically in the lower right corner of your screen, next to the clock) and if you right click that one, then you should see this: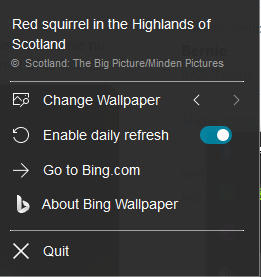 This little menu allows you to get more info on what you see and gives you some additional options that I'll let you discover for yourself ;)
Enjoy!
comments powered by

Disqus